Welcome to Blanc Azur Spa
The organic experience.
The Blanc Azur mission is to provide a Sanctuary of harmony where people can come to rejuvenate physically, mentally, emotionally and spiritually. Blanc Azur Spa has an intimate feel that offers clients  an escape from the stresses of the outside world. The lavish 1200 -square-foot space features 4 treatment rooms with a soothing decor.
As calming as the breeze, this is a place to indulge in relaxation  and to be pampered. Step into your very own renaissance of renewal and restore balance and proportion to your life through an array of treatments. Blanc Azur  Spa is committed to enhancing beauty,  health and wellness by employing natural products, unique treatments and packages  — all delivered by a caring, highly trained staff and professionals. This is much more than the typical spa experience. Our staff takes a professional approach to wellness, ensuring that body, mind and spirit are each carefully nourished.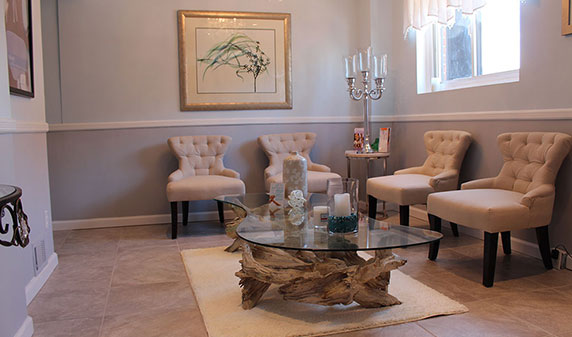 About Blanc Azur Spa
Blanc Azur Spa in the Throggs Neck section of The Bronx is the place for pampering.
We are committed to offering services that enhance the quality of life through rejuvenation and beauty.Our treatments are provided in rooms that are tranquil, with minimal outward distractions, so you can more easily access your inner experience.
We are located in the Throggs Neck section of the Bronx  known as the "Trendy Area"with great restaurants, lounges, nail salons, hair salons, clothing stores etc. that have opened on East Tremont Ave. It's an area that continues to thrive and accessible to all major highways. The Blanc Azur Spa is  5 minutes from  the Mall At Bay Plaza which opened exactly a year ago.  The Mall in the Bronx is the first City's Suburban-Style Mall in 40 yrs. It attracts thousands of Shoppers from all NYC Boroughs, Long Island, and Westchester County.